Every business must adhere to the Fire Safety legal requirements. Fact.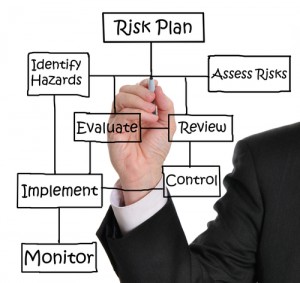 All employers must complete a Fire Risk Assessment, regardless of size. If you have five or more employees, a written record is part of the fire safety legal requirements. This must be available upon request to people such as the Fire Brigade representatives.
GWL helps you prepare for – and meet the requirements of – your Fire Risk Assessment. Our role is to ensure that you meet all of your legal obligations as smoothly and cost effectively as possible.
With GWL, you receive a completely personalised fire and safety report via our unique Fire Risk Assessment Management System (FRAMS). It will give feedback on current performance and tailored recommendations too. You'll have this within 20 working days of our site visit.
It's a system we've developed internally, tapping in to the years of experience and training within our team of experts. It's fully proven and delivers a tailored report for each client.
The format or our Fire Risk Assessment covers all the documentation you need should your site be inspected.
Our Fire Risk Assessment involves:
An initial interview with senior management
Detailed site survey
On-site photography (subject to permission)
Report writing and log book preparation (off site)
In preparation of your Fire Risk Assessment, we can also offer support regarding fire drills, fire safety training and emergency plans.
Remember – every client receives on-going verbal advice. We are truly independent with best value for clients as our priority. We're here to help.
Contact us for more details or a friendly, no obligation discussion with one of our team.